GFL – Page 0051
Grouping For Looks is a page-by-page retelling of the Looking For Group saga through the lens of a mirror universe where Cale is a goateed tyrant and Richard is a holy soul trying to set him on a good path.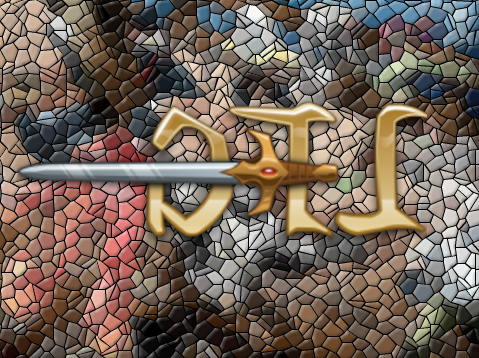 EXT. THE RIDD OCEAN – THE FATHER'S BONES – DAY
Richard pushes against the mast, trying to free himself of being pinned to it by a ballista bolt.
Krunch, free of his ropes, looks up at the undead redeemer.
KRUNCH
Enjoying the view?
RICHARD
I'm not. Although…
Maybe I can use the light reflecting off the mast to target my spells. 
KRUNCH
Or.
Krunch crawls into a knot hole in the mast.
Richard presses his ear against the mass, listening to the log creak. 
The base of the mast explodes. Richard topples backwards as Krunch flexes his minitaur muscles and Cale and Benny watch.
CALE
Heh.
BENNY
What's so funny?
CALE
Dick on a stick?
BENNY
Nice.
CALE
Dick's got wood.
BENNY
Watch out for Dick's shaft!
CALE
Good o-
Dick's massive log crashes down, crushing Cale. Benny cringes, knowing she'll have to clean up that mess.
RICHARD
I slipped! Honest!
BENNY
Shame. I liked you for a second there.
GFL Archives
Original: LFG Page 51
First Grouping For Looks: GFL 001
Previous Grouping For Looks: GFL 050