GFL – Page 0050
Grouping For Looks is a page-by-page retelling of the Looking For Group saga through the lens of a mirror universe where Cale is a goateed tyrant and Richard is a holy soul trying to set him on a good path.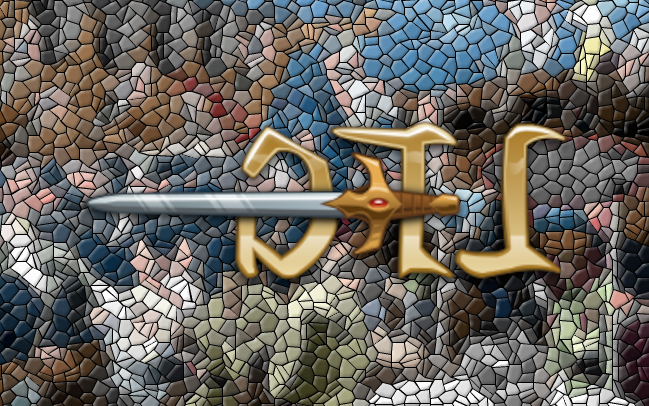 EXT. THE RIDD OCEAN – THE FATHER'S BONES – DAY
Cale and Furst watch the Legion navy vessel close in on them, the sailors forming a shield wall along the side of the ship.
CALE
Why aren't they firing?
Richard, still skewed and pinned to the mast by ballista bolts, interjects.
RICHARD
Anymore.
FURST
The king wants us alive.
RICHARD
With one exception.
FURST
They'll be attempting to board and take prisoners.
RICHARD
From among the survivors.
Captain Tah'Vraay ignores the complaining Richard and prepares her address. Her crew is made up of humans of various ethnicities, blue skinned elves, reptile people, and animal hybrids. It's forced diversity and PC gone mad at its finest!
TAV'VRAAY
I don't like speeches.
Attack!
The Legion sailors swing on ropes tied to the blimps and dense clouds that Spider-Man used in his 1960s animated swinging montages. They're armed with tekko kagi, leaving their palms free to hold their ropes, and double sided kamas that would work very well as boarding weapons. No joke here, just giving credit for well chosen weapons.
Richard, meanwhile, is still stuck to the mast.
RICHARD
I guess drag our wounded over to me and I'll heal them.
BENNY
Yeah, I'm not going to do that.
GFL Archives
Original: LFG Page 50
First Grouping For Looks: GFL 001
Previous Grouping For Looks: GFL 049