The Orphanage Started It.
While we're in the process of prepping up for the summer convention season, we've got one of our greatest shirts back in stock and shipping immediately.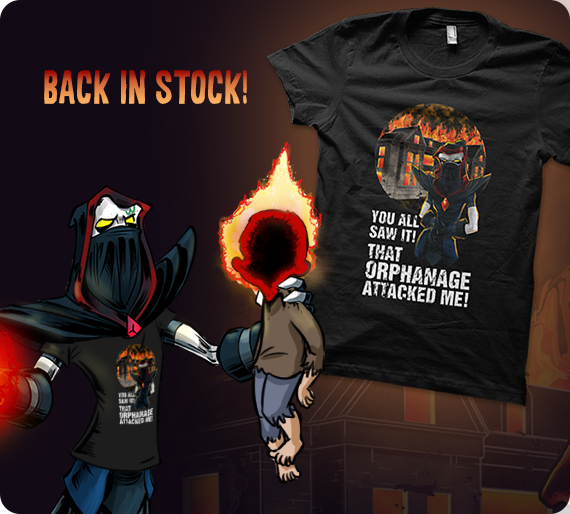 In honor of his recent victory, don't you think it's time to show a little love the warlock's way?
-Because I Can.