One More Time, For PAX Sake!
Well friends, we've put a lot of miles in the air this year and it all comes to a head this weekend at a brand new show, PAX Unplugged!
It's a brand-new tabletop gaming show in Philly, and if I've timed this post right, Sohmer, Will, Costello and Greg should be just arriving to go set up our gear at booth 956.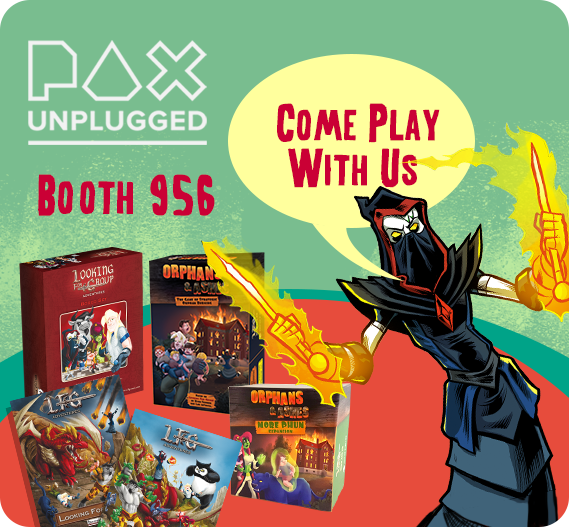 Sadly, there will be a Lar-Shaped hole at our booth, as Lar has to stay home this time around because of a deep, dark, terrible secret…
…or something.
(That would have been cooler with lightning crashes and spooky laughter, like in my head)
However though, the rest of the boys will be there all weekend and have all the games, gaming accessories, hugs and belligerence that you can handle! Do stop by and say hello, won't you?
-Moss
(A Credible Source)