On His Way
I've made mention of them before, especially during the Kickstarter, but I'm pleased to report that the Squishable Dicks are almost here. After the Kickstarter ones are all shipped out, we have 700 of these bad boys left that will be going on a first come, first serve basis.
They'll be on pre-sale starting April 1st at 12 AM EST, and once they're gone, they're gone.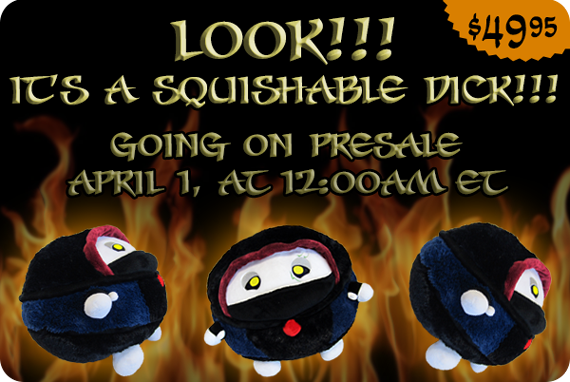 And yes, they are in fact as Squishable as the title implies.
 -Because I Can.