New York Comic Con, Booth #1728
It seems as if I just got back from our last run of shows, but I'm told by friends and family that they're getting slightly tired of my presence so it's once again time to hit the road.
This time, Lar, Moss and myself are heading to New York City for the magical New York City Comic Con. You can find us at booth #1728 for the duration of the weekend, and we'll be having plenty of stuff on hand, including new stuff.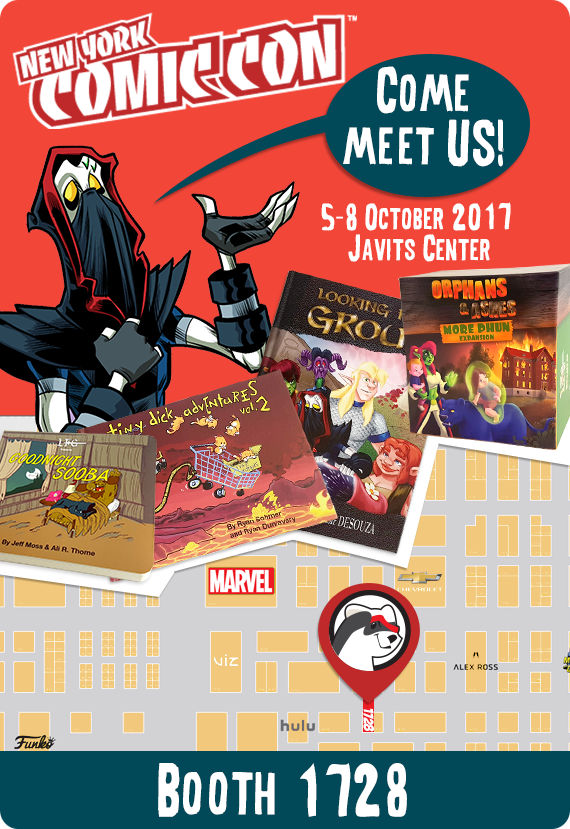 Be a dear and come visit it, won't you?
(Don't leave me alone with them).
-Because I Can.