LFG Issue #1
News broke late last week on the fact that LFG is returning to the floppies, in a monthly series published by Dynamite Comics and distributed by Diamond to comic shops and book stores 'round the planet.
I did want to take a moment to talk about our plans, and more importantly, explain why we're doing it.
First up, the details:
LFG Comics will publish monthly (12 times a year), and weigh in at 48 pages (far higher than standard 22). Each issue will contain 1 issue of LFG, 1 tale of NPC, 2 pages of TDA strips, a letters page and plenty of extras.
In term of LFG itself, we are tweaking the pages as we go, to give them a fresh coat of paint, so to speak.
It should be noted as well, that each issue will have at least 2 covers, by artists both Lar and I handpick for the job. Issue #1 has a cover by Ty Templeton: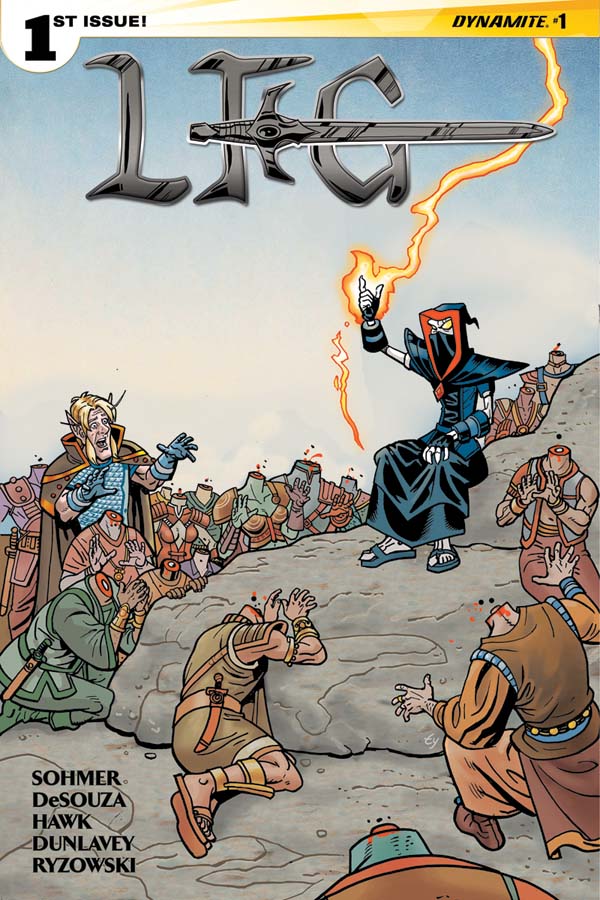 And another by Becky Dreisdadt: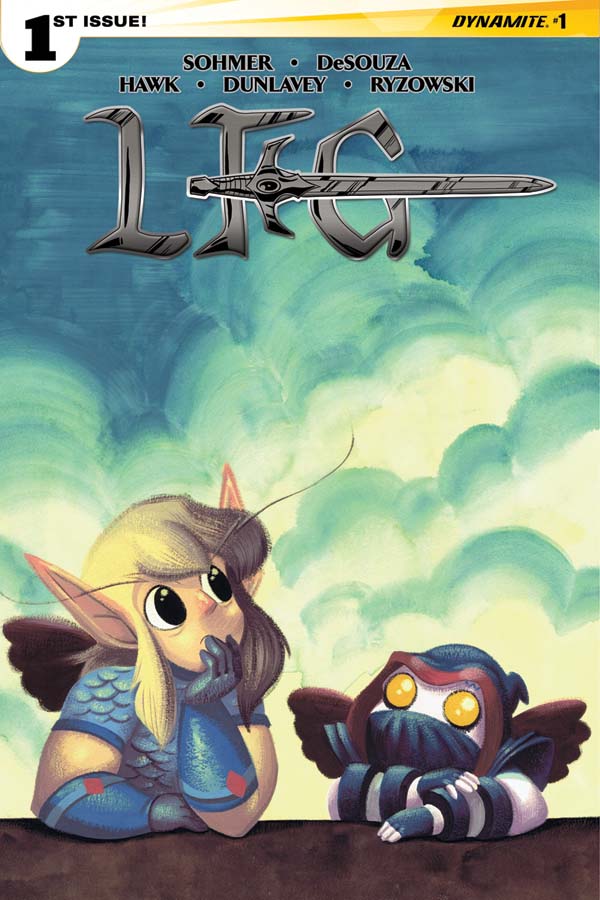 Issue #1 will be featured in the next edition of previews, and will be available for pre-order from your local comic shop in February. I'll update you folks once the date is closer.
Now, the question of 'why are we doing this'?
Not sure how many of you still remember, but LFG began it's print publishing as a comic book. We did 4 issues, then moved solely to the web until we began the hardcovers. And here we are, more than 8 years later, invading comic shops once again.
Aside from the obvious reason of reader demand (we get asked about floppies on a daily basis around these parts), the real reasons are for more selfish and stem from one single fact:
I like re-reading LFG.
Right from the first page, and everything after. I want to experience it all again, and I want you folks to do it as well.
But, I didn't want to do it as a simple re-print, I wanted to offer something more to both new and existing readers, and that's why we're planning all the extra content.
The issues will be for readers. They'll be for collectors. They'll be for me.
And once the time comes to place order, I hope you'll join me, Lar, Ed, Hawk, Ryan, Moss and all the fine folks at Dynamite.
I'll be lurking in the comments section for a bit should anyone have questions.
-Because I Can.