Lartful Fridays- Lar Is So Extra
Fridays, we open the Larchives, Lar's extensive archive of art work oddities, and share a few pieces. Sometimes there will be a theme, or a reason behind the choices. Other times there will be none.
Today's dip into Lar's art archives is the shallowest dip yep. Mere days ago, a new piece of bonus art was added to the LFG Extras page: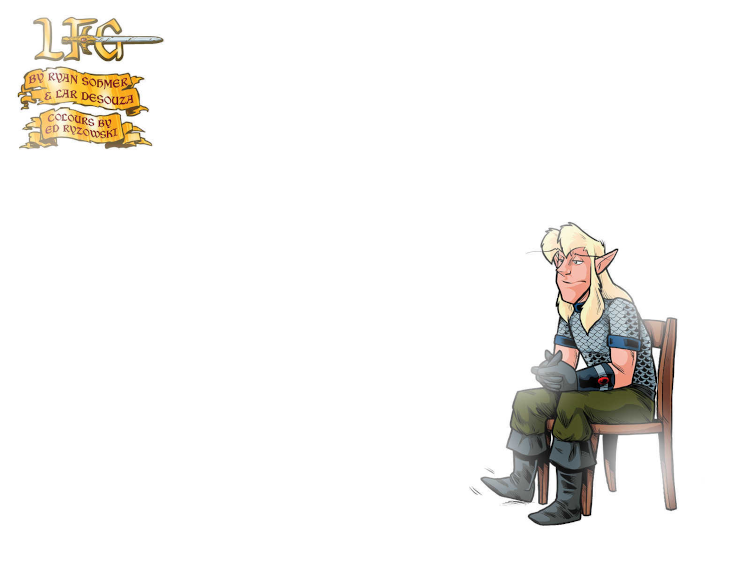 Just as Cale followed in Richard's shoes by taking a trip to the Plane of Suck, bonus art based on Cale's trip is a sequel to the classic Richard in the Plane of Suck bonus art.
The Extras page is easy to overlook, and an indicator of how long Looking For Group has been around. Before social media, it was common for comics to reward their fans with bonus content on an extras page. Social media shifted that kind of thing to promotional posts off site. Some of the older Extras content was purged in a site update. I'll see if I can track some down for next week's Lartful Friday.