GFL – Page 0061
Grouping For Looks is a page-by-page retelling of the Looking For Group saga through the lens of a mirror universe where Cale is a goateed tyrant and Richard is a holy soul trying to set him on a good path.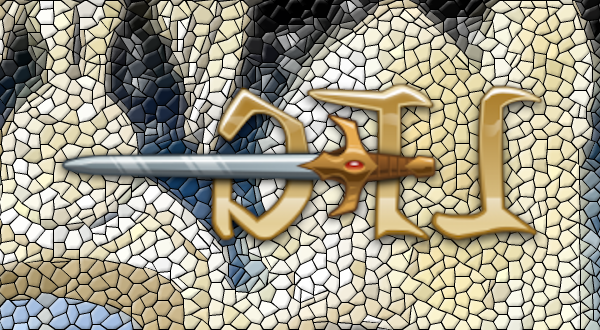 INT. THE CITY OF KETHENECIA – DAY
Within the city, the incandescent point of Kethenecia's yellow aura becomes clear: Every building glows with golden magical energy. The structures are seamless, as though bricked with pure magic and conjured forth whole.
The group gawks at the towering buildings surrounding them. And only them. 
CALE
By the gods, it looks so expensive?
But where are the people?
Cale looks at Krunch expectantly.
KRUNCH
Now you care about backstory?
CALE
I do.
KRUNCH
You had your chance. 
RICHARD
I'll take a crack at it!
CALE
Maybe I don't care.
RICHARD
You were right when you said Kethenecia looks expensive. The amount of magic protecting these buildings could bankrupt a nation.
CALE
I mostly just wanted to know who to rob.
RICHARD
There's no one to rob. Between the abandoned city and the barren deserts, Kethenecia -the people- killed themselves creating Kethenecia -the place. The greatest city no one has seen for centuries, except us.
VOICE (off panel)
And me.
Ooh, a mysterious voice, possibly from our group's cast. Who can it be? Truly, there's no way to know. You'll have to come back next week for Grouping For Looks page 62!
GFL Archives
Original: LFG Page 61
First Grouping For Looks: GFL 001
Previous Grouping For Looks: GFL 060