GFL – Page 0054
Grouping For Looks is a page-by-page retelling of the Looking For Group saga through the lens of a mirror universe where Cale is a goateed tyrant and Richard is a holy soul trying to set him on a good path.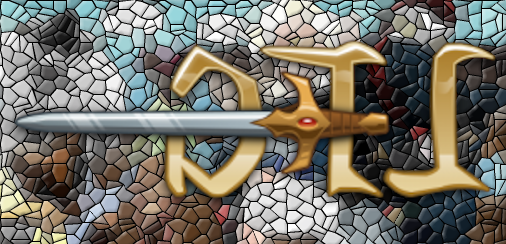 EXT. THE SHORES OF KETHENECIA – THE FATHER'S BONES – DAY
A sailor in the crow's next calls out to the deck.
SAILOR
Land ho!
Cale, hoisting Richard at his side like heavy baggage, charges the stern. He stops suddenly and tosses Richard, letting the momentum fling the undead's unconscious body over the edge.
KRUNCH
Cale..?
CALE
Krunch.
KRUNCH
Why?
CALE
You know how penguin communities crowd together at the edge of an ice sheet and bump into each other until one falls into the water to test if it's safe?
KRUNCH
Everyone knows about that.
Cale points to Richard's body piledriven into the sand.
CALE
Richard's our sacrificial penguin.
Cale and Krunch watch the sand for movement. Benny saunters up to them.
BENNY
Whacha doing?
KRUNCH
Looking for tremors.
BENNY
As in movement in the sand or giant sand worms?
CALE
Either.
KRUNCH
But one's obviously worse than the other.
The three watch Richard's upside down body, buried from the waist… up? Down? Buried from belt to head.
CALE
I think we're safe.
BENNY
Unless the tremors only eat fresh meat. Or haven't you noticed that Richard's undead flesh smells like an abandoned meat cart?
CALE
Oh… I assumed that was Krunch.
KRUNCH
Please. This bull's 100% pure beef.
Benny dons a hood and heads for the dingy.
BENNY
Not looking forward to what the desert sun's going to do to Richard's rot. It's going to be like coming across a chimp that died of dehydration last week.
In the sand, Richard's toe twitches.
GFL Archives
Original: LFG Page 54
First Grouping For Looks: GFL 001
Previous Grouping For Looks: GFL 053