GFL – Page 0042
Grouping For Looks is a page-by-page retelling of the Looking For Group saga through the lens of a mirror universe where Cale is a goateed tyrant and Richard is a holy soul trying to set him on a good path.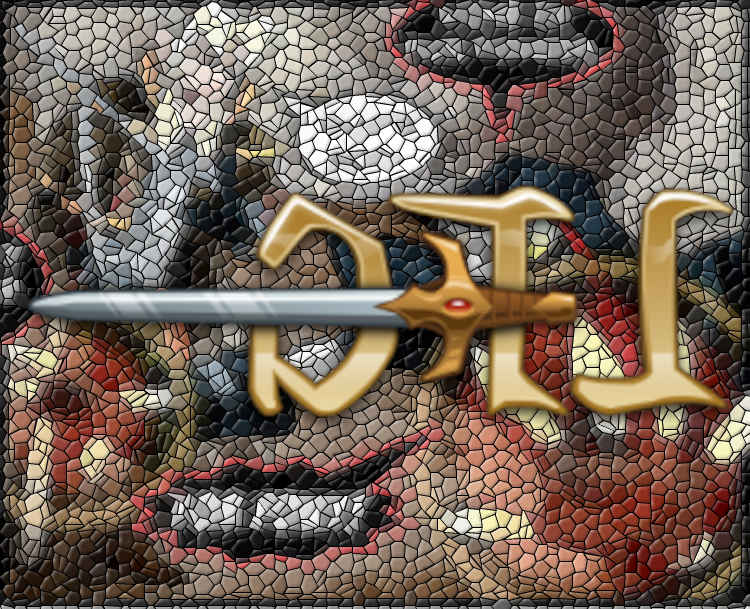 INT. CASTLE IN THE PRESENT – COURTYARD – DAY
Cale sits upon an overturned bucket, holding court like a philosopher poet at a rap session.
CALE
And that's why I betrayed you all and went back in time myself.
No one is listening to him. Sooba's there, poised all cat like. That is to say, she's licking herself.
CALE
This is important!
KRUNCH (off screen)
"Don't eat the meal the poisoner made to apologize for poisoning your soup."
Cale looks up at the ramparts, where Krunch, Richard, and Benny have taken up guard posts.
CALE
But everyone deserves a second chance!
KRUNCH
That is logically, philosophically, and fundamentally foolish.
BENNY
You know how you're still alive? That's your second chance.
RICHARD
Four ponies!
CALE
What?
RICHARD
Four riders on ponyback are incoming.
BENNY
We've been fighting off bandits since you left. Elves from the nearby forest.
CALE
Vullii?
BENNY
No idea what you just said.
Richard jumps down from the wall and runs past Cale. Cale watches him go.
Richard returns with a handful of carrots.
CALE
What are those for?
RICHARD
Ponies.
CALE
What?
RICHARD
After we kill the riders, these carrots are for the ponies. The four ponies. 
CALE
But they're-
RICHARD
For four ponies!
GFL Archives
Original: LFG Page 42
First Grouping For Looks: GFL 001
Previous Grouping For Looks: GFL 041