GFL – Page 0029
Grouping For Looks is a page-by-page retelling of the Looking For Group saga through the lens of a mirror universe where Cale is a goateed tyrant and Richard is a holy soul trying to set him on a good path.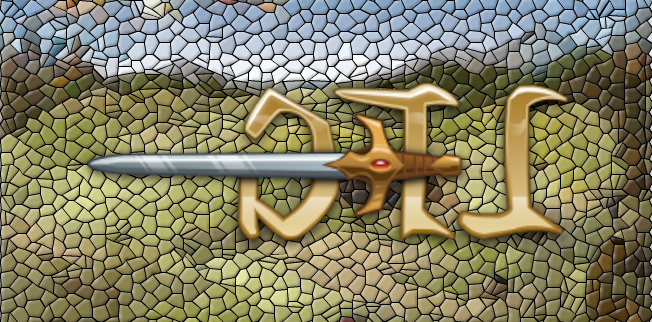 EXT. THE PIT OF DESPAIR– DAY
Cale, still shooting the dead trolls in the Pit of Despair, Benny, kneeling before Krunch, Krunch, hopping onto Benny's back, and Richard, actually paying attention to their surroundings, are surrounded.
RICHARD
Gnomes to the left of us. 
Trolls to the right. 
Here we are. 
KRUNCH
That's enough out of you.
BENNY
Why are they fighting? Aren't they allies?

Krunch glowers at her.
BENNY
…sir.
KRUNCH
The gnomes used us. They didn't trust us and knew we would tell the trolls that the gnomes were planning on betraying them. But we didn't know that was true. And the gnomes knew the trolls wouldn't trust us either. So by hearing the truth from us, the gnomes knew the trolls would assume it was a lie. The perfect time to strike.
BENNY
That's-
KRUNCH
Brilliant.
BENNY
Confu- brilliant. That's brilliant.
Richard looks to the trolls, with their spears, shields, and quality arrows. He looks to the gnomes, with their war machines a steam mechs. And he looks to Krunch.
RICHARD
So… who's side are we on?
Krunch grins.
KRUNCH
Ours.
Avengers theme plays.
GFL Archives
Original: LFG Page 29
First Grouping For Looks: GFL 001
Previous Grouping For Looks: GFL 028