GFL – Page 0024
Grouping For Looks is a page-by-page retelling of the Looking For Group saga through the lens of a mirror universe where Cale is a goateed tyrant and Richard is a holy soul trying to set him on a good path.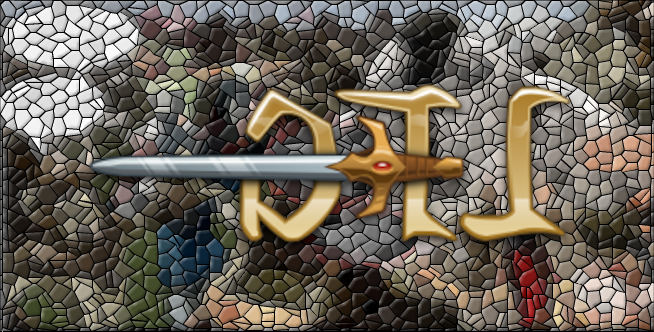 EXT. FOREST – DAY
A squad of trolls tosses a ragdoll Cale, stripped of its armour and weapons and a bit sticky, to Tim's feet.
TIM
I believe you were challenging me to a duel to the death for leadership of our tribes.
The battered elf quivers as he tries to lift himself off the ground.
TIM
I accept.
The trolls form circles around the two combatants.
Benny leans over to Richard, Krunch on her shoulder.
BENNY
The idiots got in fireball formation.
KRUNCH
Get ready to fire it up.
Richard bows his cowled head.
RICHARD
There will be no fwoosh.
KRUNCH
Your loyalty to the elf is-
BENNY
Annoying.
KRUNCH
Misplaced. Think of the lives you can save by sacrificing that one.
RICHARD
First of all, wow.
Second of all, the troll answered a challenge to a duel. It would be dishonourable to interfere.
Benny scowls at him. Over her shoulder, Tim holds up Cale's limp body.
TIM
Bye-bye Squishy!
Styx, bring this one to the shamans. Take the casters to the Pit of Despair. Bring the rest to meet the Lord.
STYX
Yep-yep.
As the victorious trolls close in on, Krunch and Benny scowl at Richard.
RICHARD
Third of all, dismissing the stakes of the duel would also be dishonourable. We're the trolls' now.
GFL Archives
Original: LFG Page 24
First Grouping For Looks: GFL 001
Previous Grouping For Looks: GFL 023