GFL – Page 0021
Grouping For Looks is a page-by-page retelling of the Looking For Group saga through the lens of a mirror universe where Cale is a goateed tyrant and Richard is a holy soul trying to set him on a good path.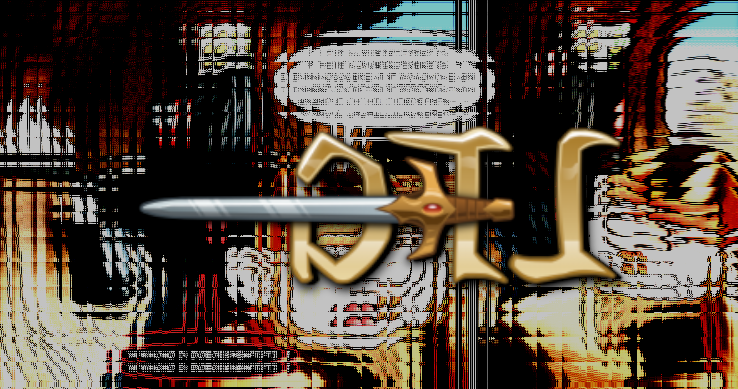 INT. MOUNTAIN – DAY
FITCH, a gnome soldier, leads the group through the tunnels to the surface.
RICHARD
Stop. Stop walking.
Cale rolls his eyes and Benny and Krunch exchange annoyed looks, but they stop as asked.
KRUNCH
Is there a problem, redeemer?
RICHARD
Since the ceasefire with the gnomes, you all are collectively only responsible for the death of one gnome. There has been violence, but it has been restraint and even justifiable. Your behaviour has been altogether rational.
And I want to know why!
CALE
For the greater god?
RICHARD
You mean the greater good?
CALE
That's the one!
RICHARD
If I understand our plan correctly, we are to meet with Lord Stoll, Troll Lord, to dissuade the gnome-troll alliance from attacking what they call "Wanderers," which I believe refers to everyone but gnomes and trolls.
BENNY
Isn't that what you want?
RICHARD
It's exactly what I want, which is why it's so suspicious that we're all on the same page.
FITCH
*scoff*
RICHARD
I'm sorry, sir. We've been ignoring you. Feel free to weigh in.
FITCH
Typical Wanderer. You are getting what you want -exactly what you want in your own words- and you question it.
RICHARD
Well I-
FITCH
You're the "redeemer," right? You're trying to make this lot see the world in a better light?
RICHARD
Essentially, ye-
FITCH
But you question why they didn't kill MORE gnomes when they had the chance? Why they're using diplomacy with the trolls instead of violence?
RICHARD
Well when you put it that way-
FITCH
Maybe be glad that they're starting to listen to you and stopping asking them to explain why there aren't more dead gnomes and trolls at your feet?
Cale and Benny suppress giggles behind a baffled Richard's back. They wiped the smiles off their faces just as Richard turns to face them.
RICHARD
He's right. I'm sorry.
BENNY
Apology accepted.
CALE
I still need some time to process that you don't trust me, but I think, eventually, I might forgive you too.
Richard marches forward, a grin on his face clear even through his mask. Benny and Cale share smirks.
GFL Archives
Original: LFG Page 21
First Grouping For Looks: GFL 001
Previous Grouping For Looks: GFL 020