GFL – Page 0003
Grouping For Looks is a page-by-page retelling of the Looking For Group saga through the lens of a mirror universe where Cale is a goateed tyrant and Richard is a holy soul trying to set him on a good path.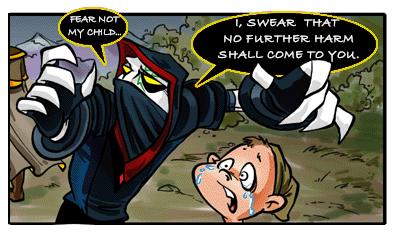 EXT. FOREST DIRECTLY OUTSIDE OF TOWN – DAY
Richard hovers over the dead farmer's body, his hands aglow with yellow magic puppeteering a pair of conjured yellow hands to perform CPR, like some kind of good Sinestro. Cale pouts off in the distance.
RICHARD
Soo…
How do you feel about mouth to mouth?
Cale glowers at the angelic warlock.
RICHARD
I'd do it myself, but, well, no lungs.
CALE
Fine.
RICHARD
Really?

CALE
I won't help you, but I permit you to leave.
RICHARD
Thank you with all my heart, but no thank you with all my heart.
Cale's glower intensifies.
CALE
Why? Why won't you leave?
RICHARD
Destiny, mostly.
CALE
Who are you?
The blue sky turns white as a halo the size of the heavens forms above Richard. The sun shining through the golden ring creates a shimmering spotlight on his golden accouterments.
RICHARD
I am Richard! High priest of the Order of Light, Golden Gatekeeper of the Seven Heavens, Master of Setting Bones, Knight of the White, Lord of the Living, and Mezzo-Soprano of my church choir.
Richard catches Cale off-guard with a couple of concert tickets.
RICHARD
You should check us out. Our guitarist was in an acoustic rock band that almost went copper.
CALE
Your name is Richard?
RICHARD
H-uh.
CALE
Sure thing, DICK.
RICHARD
Rude, but perfectly in character with what I know about you so far.
Richard encircles Cale's head with yellow magical energy.
Cale's eyes widen like a skull's eye holes. He drops to the ground, cradling his knees to his chest and rocking in he dirt.
CALE
Did you disintegrate me?
RICHARD
What really matters is that you feel disintegrated.
TH'END
GFL Archives
Original: LFG Page 03
First Grouping For Looks: GFL 001
Previous Grouping For Looks: GFL 002
Looking For Deals?
Every day is Black Friday during the Blind Ferret Shop blowout!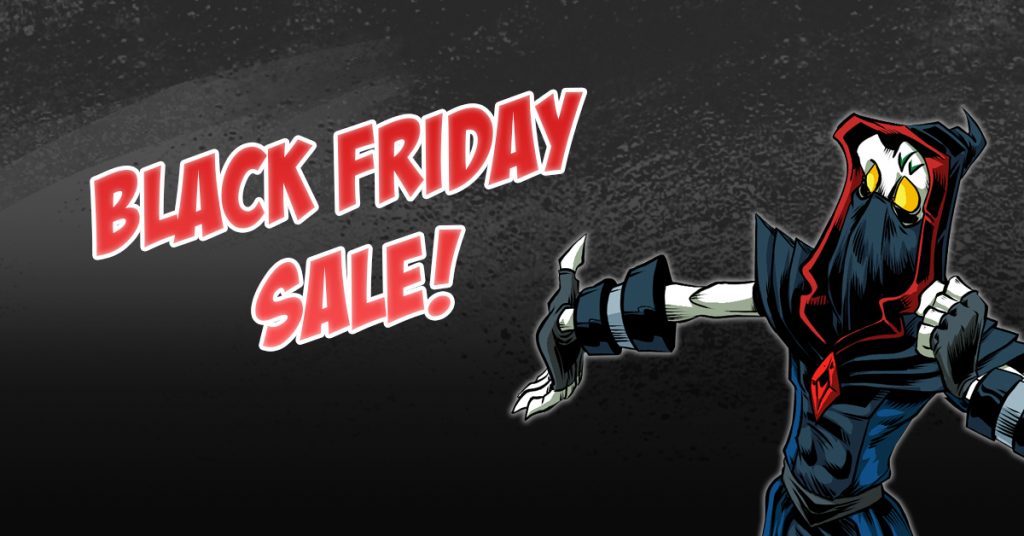 $10 books and plushes! $5 t-shirts! 50% off most items in the store, the perfect time to be an LFG fan or to have one in your life worth shopping for.