GenCon 51, Booth #2129
Not super clear on how it happened, yet again, but I've got to wake up in about 12 hours to get on a plane bound for Indianapolis, home of Mike Pence and future birthplace of Gilead.
Still, I can't help but be excited for GenCon, as it remains my favorite show of the year.
As is par for the course, we will be there, exhibiting at Booth #2129. What's new, however, is that we are demoing and premiering several new products, including a brand spanking new game we call 'Storytime with Dick'.
It's been in the works for quite some time, and we're rather excited to finally be able to share it with you. We're only bringing 500 copies with us, so be sure to get there early.
So please, come see us, come play with us, at Booth #2129.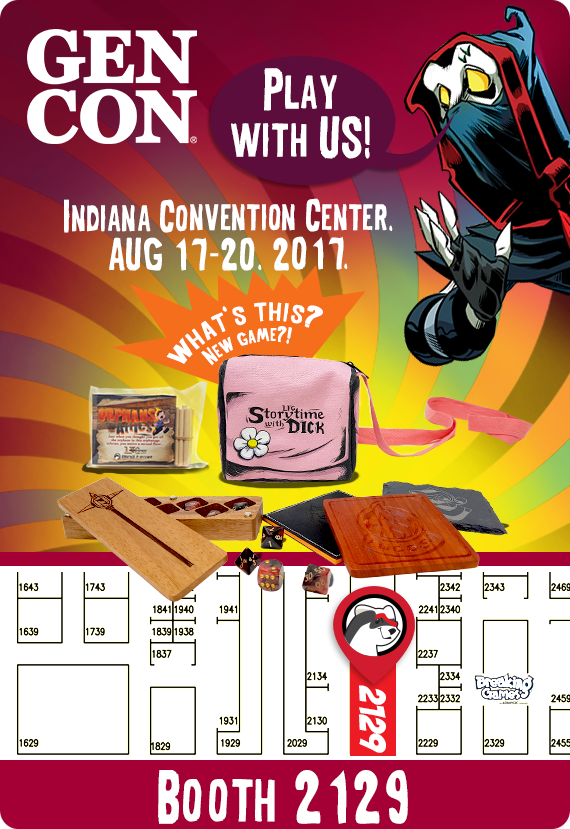 And if you're lost and can't find us? Just look up.
Richard will be there to guide the way.
-Because I Can.