Emerald City Comicon, Booth #1106
I'm not exactly sure how 'time' works because we seem to be back to convention season. I'm fairly certain it just ended, yet here we are again, packing up and shipping out.
This weekend, Lar and myself will be in Seattle for Emerald City Comicon.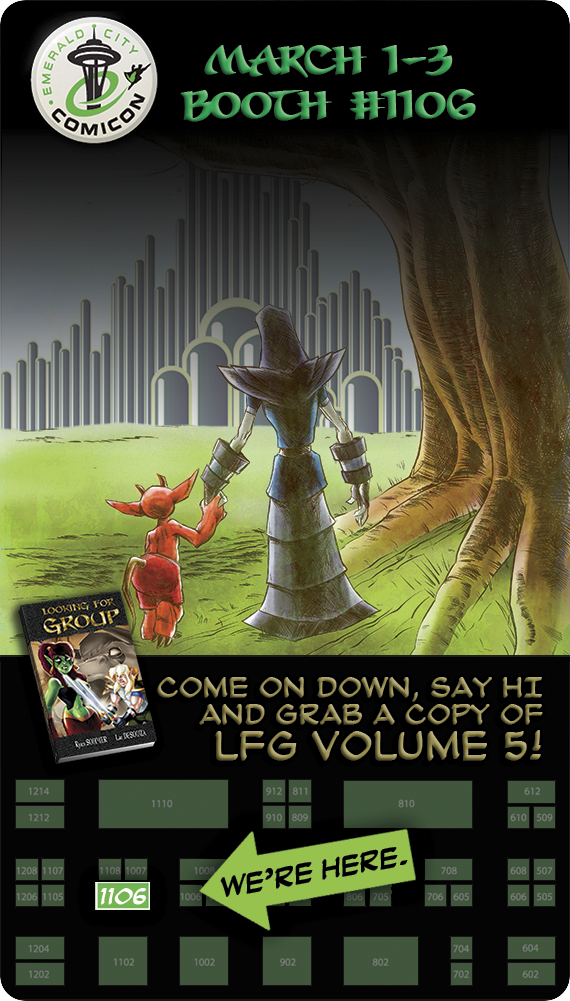 You can find us at Booth #1106, where you'll most likely spot me sipping a Scheckters Organic Energy drink (don't mock me, it's my new Red Bull alternative) and chatting up with whoever comes by.
Hope to see you there, folks.
-Because I Can.