Con Season 2018: Phoenix Comic Fest
Oh my stars and garters, it's here! Once again it's time to take to the skies and travel across this great land to… Phoenix? Really? That's a place? Not just an overblown comic story or fodder for tattoos? Huh, who knew?
Anyways, Tonight, Sohmer, Lar, Will and Myself are hopping planes and heading to: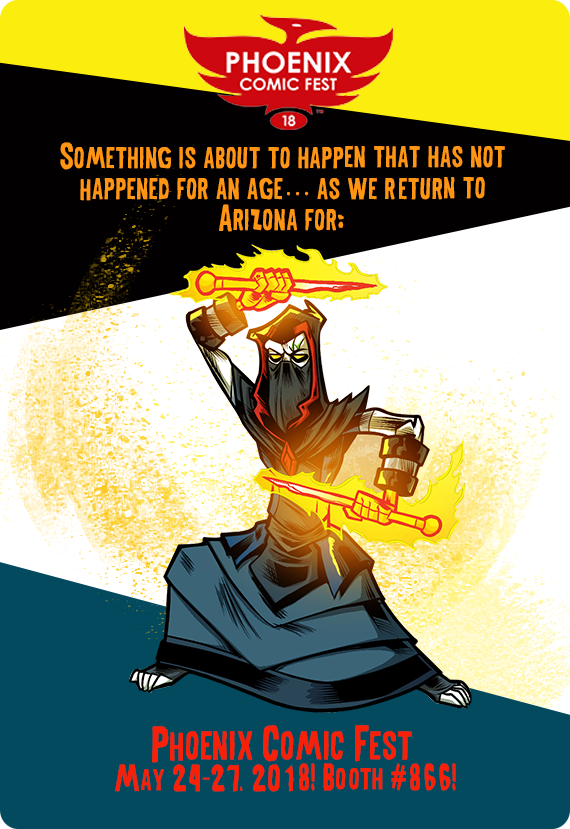 We will be at booth #866 for the duration of the show, with all kinds of Books, games, hugs and hilarity. We're also continuing our new favourite trend of handmade items! We'll have coasters, key chains and a myriad of Pins all made right here in our shop: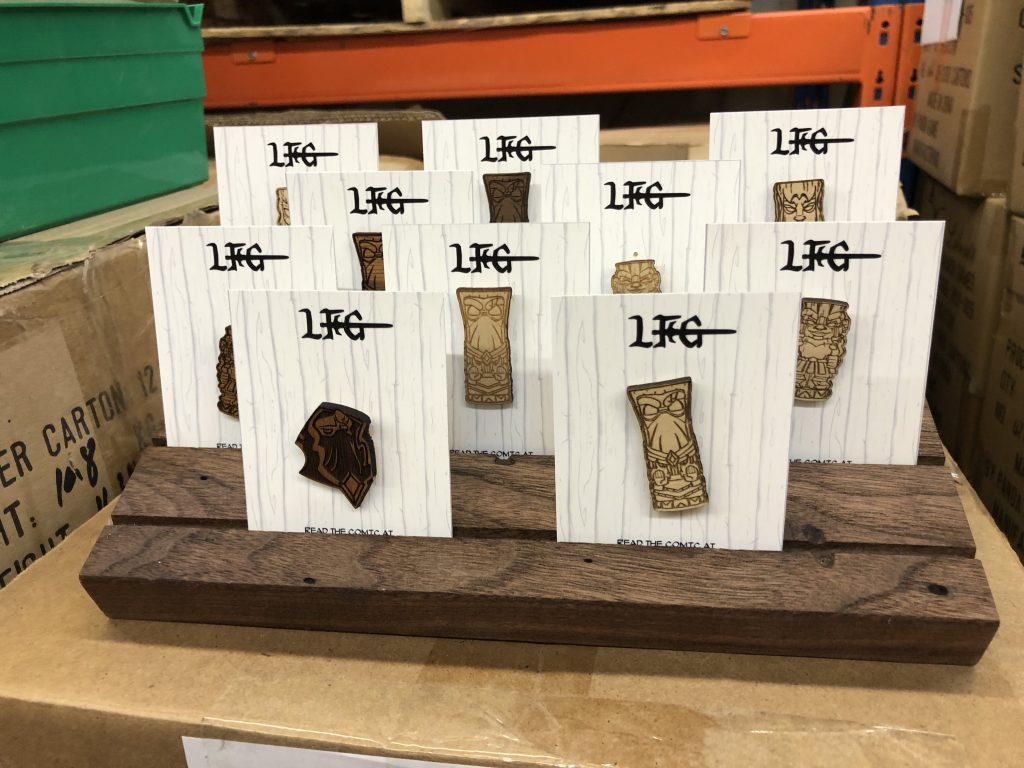 Plus, we've done 4 special sets of Tiki Pins in red African Padouk! This is a really special wood that brings a unique look to these hand-numbered tiki pins! We'll be selling one of these a day for the duration of the show, so get to booth #866 as early as you can!