Con Season 2018: Emerald City
Holy crap in a hat, how did we get here again? It seems like Con Season 2017 just wrapped up, but here we are on the doorstep of Con Season 2018!
As has become tradition, our year begins this week in Seattle at Emerald City ComiCon! Sohmer, Lar, Will and Stone will be at booth 110 for the duration of the show with a really cool new booth setup and all the new merch you can handle!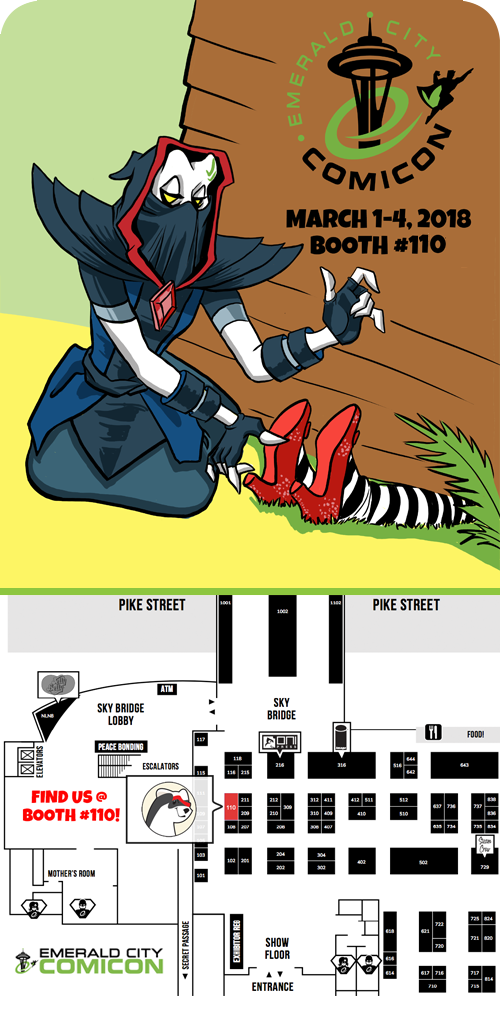 Seriously, we're bringing Action Figures, Tikis, Books, and lots, lots more. Stone's even got a few select, one-of-a-kind exclusive items that are sure to please!
(none of them involve nudity, but there is a healthy smattering of wood)
So if you're in the northwest, do stop by and say hello! We've been jonesing for real, human interaction for quite some time now.
-Moss
(A Credible Source)