Con Season 2018: Calgary Expo
Ah, Calgary! The land of rodeos, the Red Mile and beef. Glorious, glorious beef.
But what does this have to do with you, oh, faithful LFG readers? Well, for you in the general Calgary area, I'm here to tell you that early Thursday morning (like, way early. So early that I'm writing this from the past!) Sohmer, Lar, Will & Shayna all boarded a plane and set out for this week's Calgary Comic & Entertainment Expo!
They will have a booth jam packed with Books, Action Figures, Tiki's and a whole bunch of really cool, limited edition, hand-made items! It's something that we're trying out this year, so do let us know what you think if you're in the area.
What area, you ask? This area: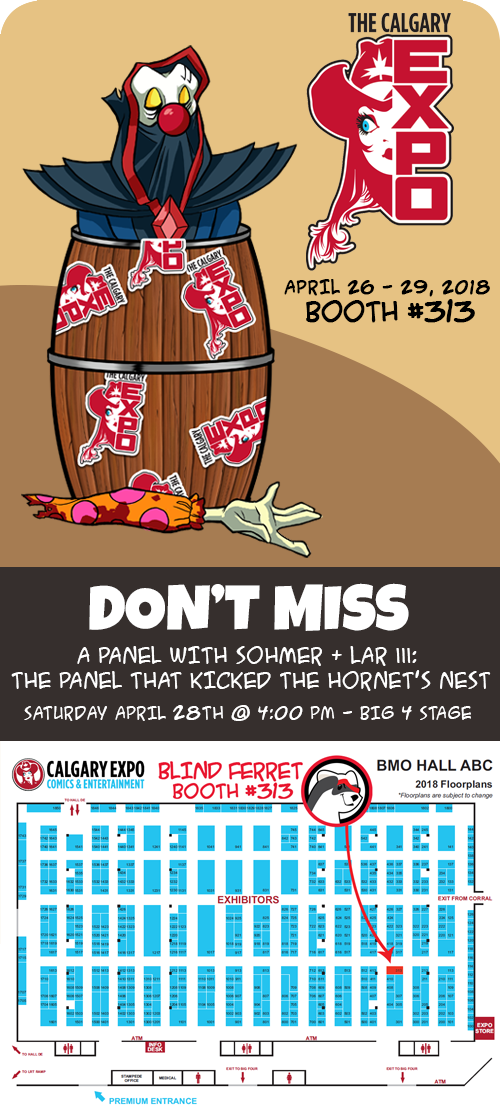 Be sure and check out the panel on Saturday as well! Bring a poncho, the first three rows WILL get wet!