Book! Books! BOOOOOOOOKS!
Books?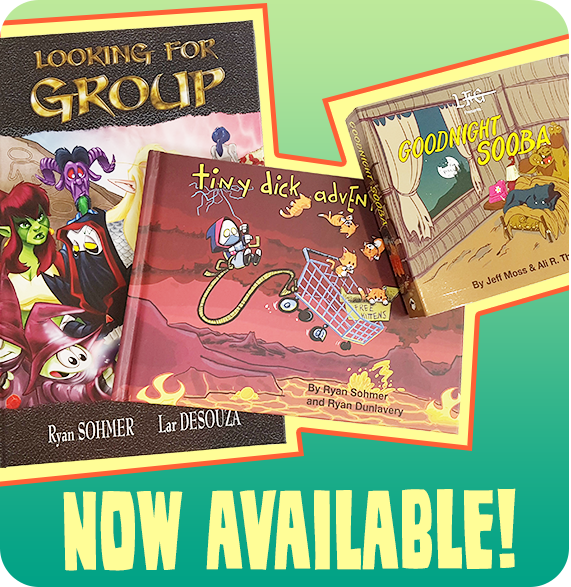 Got a big ol' batch of goodies hitting our warehouse this week, and after licking each one, we're pleased to put them out there for you folks to make with the buying.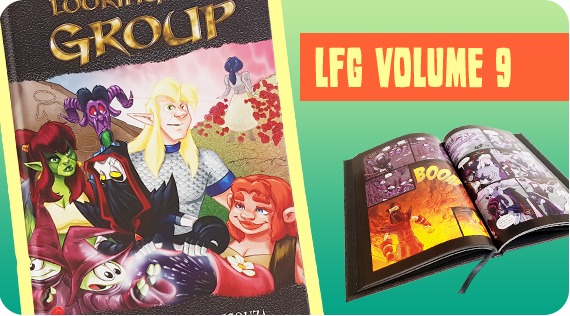 LFG Volume 9
First up, we have the next volume in the LFG saga, LFG Volume 9. With a cover by Lar, a foreward by author Naomi Novik and a couple hundred pages of the gang rampaging through the land. It looks pretty amazing next to the other 8 books. Just saying.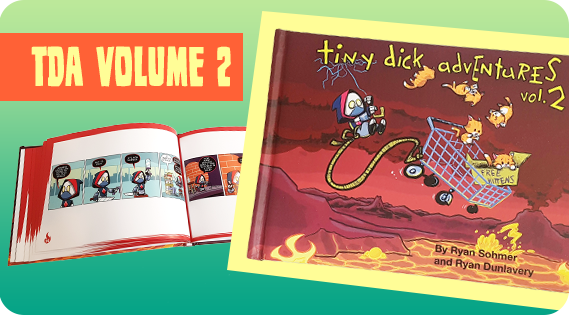 TDA Volume 2
Dunlavey and I have been working on this series for a few years now, so we're awfully happy to add another hardcover to the mix, with a cover paying homage to that famous comic strip, Albert & Hobbies.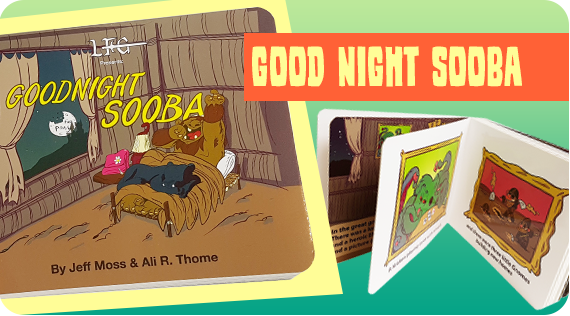 Goodnight Sooba
And lastly, but perhaps most importantly, Goodnight Sooba.
A few months ago, Moss walked into my office holding a massive pile of papers (like 3), and asked me to give it a read, citing the fact that he'd been working on this for a long time.
While I normally would've filed it in my recycling bin, the tears in his eyes begged me not to.
Turns out, the sneaky shite had been working on a kids board book, a parody of the Goodnight Moon series and who knew? It was actually fantastic. Partnering with one of our favorites around here, the very talented Ali R. Thome, they put together Goodnight Sooba.
Now, it's ready for you to bring home and read to your child, or pet that you treat like a child.
As always, folks, we thank you for the support and keeping the lights on around here.
-Because I Can.