Black Friday 2018
*UPDATED* Now with direct links! Just click a pic! 
It's here again, friends! In spite of our best efforts, the Earth has rotated around the sun and we find ourselves at the precipice of that orgy of consumerism known as Black Friday.
Never ones to pass on any kind of orgy, we've got a pretty good lineup of deals for you! First, let us contribute to your warm-place themed party: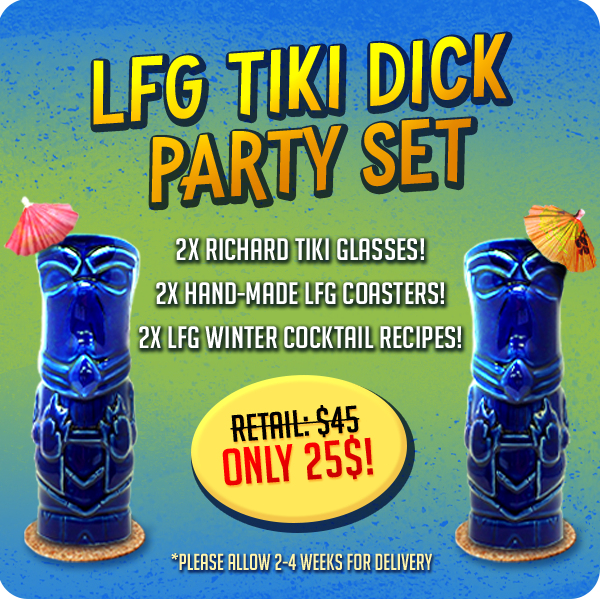 Next, for the Gamers amongst us: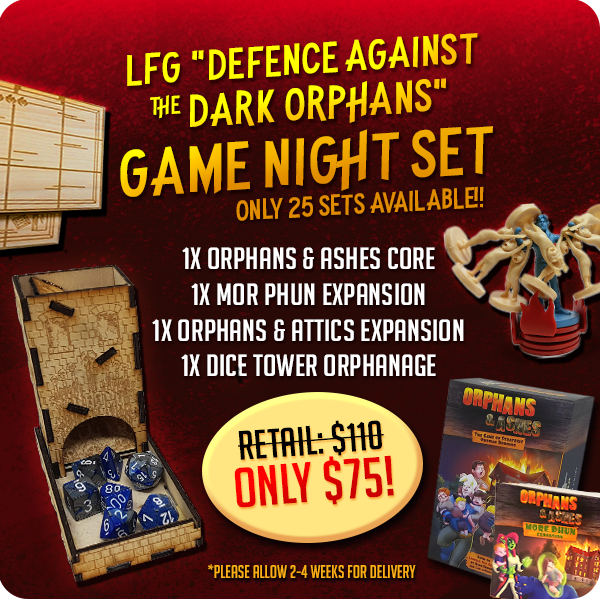 The Orphans & Attics was previously only available at Gencon and as part of the LFG 10 Kickstarter, so don't miss out on this chance to get one before general release! This deal is limited to 25 sets only!
And finally, what's a Black Friday without a big ol' Box o' Dicks?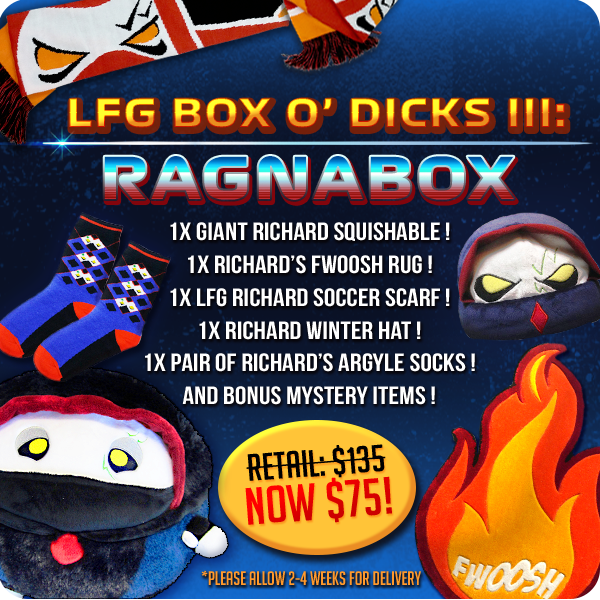 These deals will got live in the store at 12:01am on Thursday the 22nd of November.
Please note that these include hand-made items, hence the longer delivery time.
So there you go! Let the games begin!