April 16, 2015
As I write this from my hotel room in downtown Calgary, mere minutes from finally having seen Fast & Furious 7, only 2 thoughts are currently running through my head.
1, could I break a cast off my arm by simply flexing?
2, did I mention that Lar, Will, Moss and myself will be in Calgary this weekend for the Comic & Entertainment Expo?
While we're both contemplating that first thing, let me point out that we'll be at Booth #725 for the duration of the show and have a great deal of new things to show you.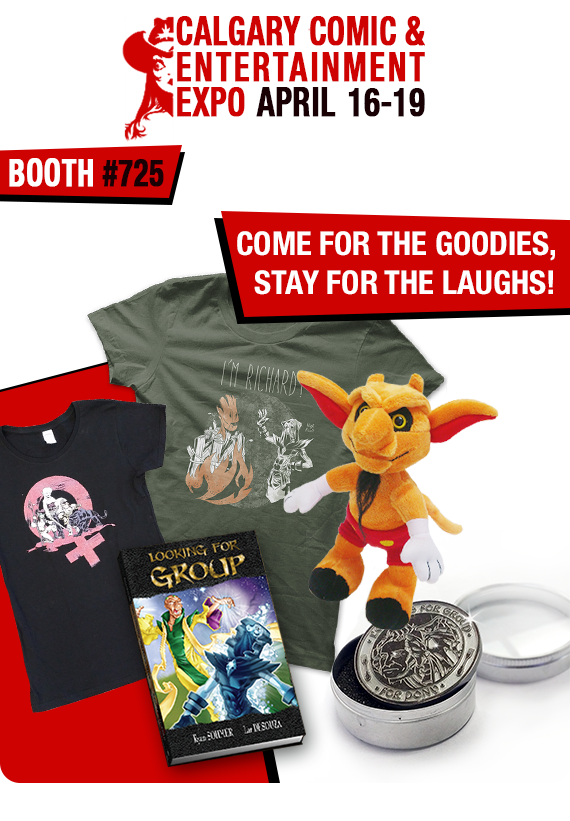 Come see us, before I get too bored and convince a doctor to put a cast on my arm.
-Because I Can