September 2, 2015
After a month at home and in the office, it's once again time for me to grab my sharpie and my toque and head out, to the fantastical land known as 'To-RON-To'.
Indeed, Lar, Will, Costello and myself will be at Fan Expo Canada this weekend, beginning tomorrow afternoon, and you can find us quite easily at Booth #744.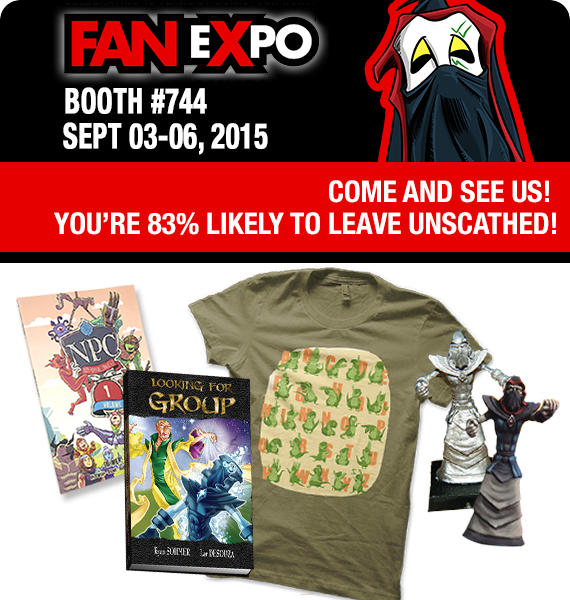 We've got plenty of new stuff to show you and talk about, and we're always happy to sign whatever you like.
We'll see you folks soon, at Booth #744.
-Because I Can.