GFL – Page 0073
Grouping For Looks is a page-by-page retelling of the Looking For Group saga through the lens of a mirror universe where Cale is a goateed tyrant and Richard is a holy soul trying to set him on a good path.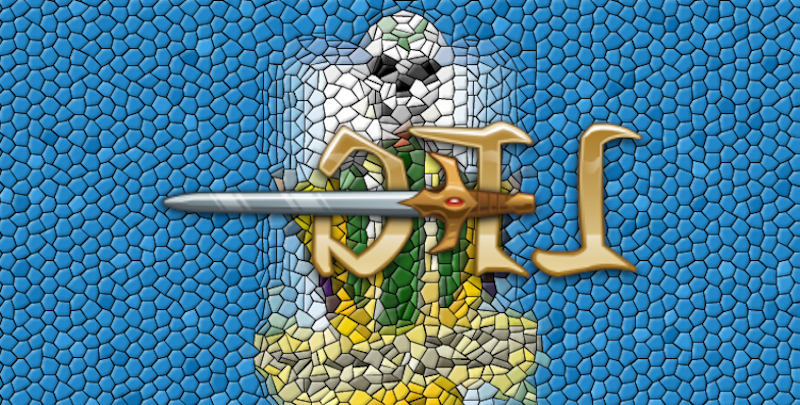 INT. SHACK IN TOWN BORDERING KETHENECIA – THE PAST – DAY
Cale, in a cloak covering him from head to toe and eyebrow to eyebrow, enters the shack as he lifts his hood.
BENNY
What took so long?
KRUNCH
Is the coast clear?
CALE
No "How are you Cale?"
BENNY
No.
KRUNCH
No one cares.
CALE
Fine, thanks.
And yes, the coast is clear. You could walk through this city with a dead body and no one would stop you.
Krunch and Benny roll their eyes.
KRUNCH
We should leave now that we have the chan-
VOICE (O-S)
The Anchor confines to this mortal plane.
Krunch and Benny's eyes go wide. Cale puts on a smile as innocent as Kyle Rittenhouse, i.e. not at all.
VOICE (O-S)
Cast adrift, the white city must remain.
Krunch climbs Cale's cloak and finds a bulging inside pocket.
VOICE (O-S)
Life lost, mortar never gone.
Krunch slips into the pocket. Cale continues to look as guilty as someone who ran after someone, shot them, then claimed self-defense.
VOICE (O-S)
Thus a new day will dawn.
Krunch emerges from the pocket, pulling out a skull with emeralds embedded in its forehead, crackling with yellow energy. It's jaw moves in time with the voice.
VOICE
Innocence is the cost of Justice.
Benny sighs.
BENNY
You found and beheaded the Archmage?
KRUNCH
And skinned him?
Tavor examines the skull.
TAVOR
And polished it?
Cale chuckles.
CALE
What kind of monster do you think I am? The magic must have polished it when it started to talk.
BENNY
From inside your pocket, where you put the Archmage's skull after beheading and skinning him. 
Cale considers his accusations, and the judgment cast upon him. Except Tavor, who's still staring at the skull.
CALE
"Innocence is the cost of Justice." I wonder what that means…
Back to the group, Tavor speaks up.
TAVOR
Beneath the Citadel lies ancient catacombs, filled with untold wonder and treasures.
Benny and Krunch finally look away from Cale, who lets out this sad whimper, like a kicked puppy.
BENNY
How would you know that?
Tavor turns around, his eyes and three emeralds embedded in his forehead glowing a soft green.
TAVOR
For the future, we must destroy the anchor.
Cale and Benny rear from the sight. Krunch contemplates it.
GFL Archives
Original: LFG Page 73
First Grouping For Looks: GFL 001
Previous Grouping For Looks: GFL 072