GFL – Page 0070
Grouping For Looks is a page-by-page retelling of the Looking For Group saga through the lens of a mirror universe where Cale is a goateed tyrant and Richard is a holy soul trying to set him on a good path.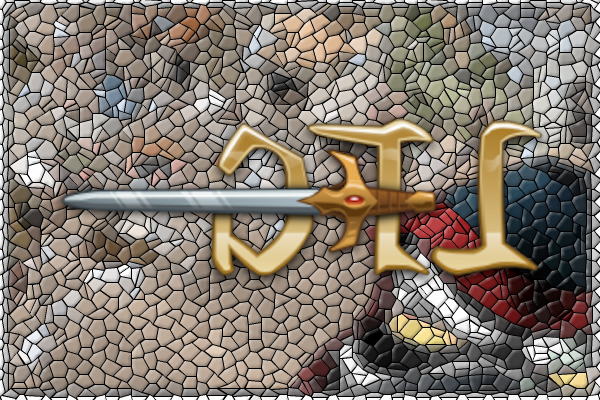 EXT. TOWN BORDERING KETHENECIA – THE PAST – DAY
Richard, sitting in the street, stretches his arms after a refreshing nap refueled his magic. Sooba lies on the floor of the alley next to him. Er… Sooba lies next to him on the floor of the alley. They're in the same alley is what I'm saying, not both lying on the floors of adjacent alleys.
RICHARD
That was… consuming.
Richard braces against the wall, as one does after waking up in an alley. A surprised peasant woman points to the sky, shouting.
PEASANT WOMAN 1
Arrow!
Richard cocks his head and raises an eyebrow, but he goes with it.
RICHARD
Arrow to you too.
A peasant child tugs on his robes.
PEASANT CHILD 1
Arrow!
RICHARD
Arrow there, little one.
Peasant men, women, and children all run in a panic and point to the sky.
PEASANT WOMAN 2
Arrow!
PEASANT MAN 1
Arrow!
PEASANT CHILD 2
Arrow!
RICHARD
Arrow everyone!
As the streets empty, and a dark shadow stalks over him, Richard turns to Sooba with a grin.
RICHARD
Everyone's so friendly here.
Sooba covers behind Richard.
*THUNK*
Five dozen arrows, feathers angled skyward, impale Richard.
RICHARD
Ah. So it wasn't just the local accent.
GFL Archives
Original: LFG Page 70
First Grouping For Looks: GFL 001
Previous Grouping For Looks: GFL 069