Thanks, Elsa-
-I said sarcastically.
Change of plans apparently, as Lar won't be coming in today after all. His flight was cancelled thanks to weather (Elsa), and he was rebooked for next Wednesday.
The good news?
We'll keep the signing offer open until January 14th. Want your Volume 6 signed? Do you?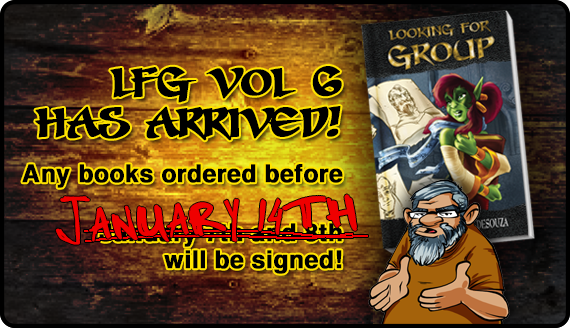 -Because I Can.