Hey friends! Moss here to let you know about two fun things we've got going on!
First up, in honor of San Diego ComiCon, we've launched a wee sale in the shop!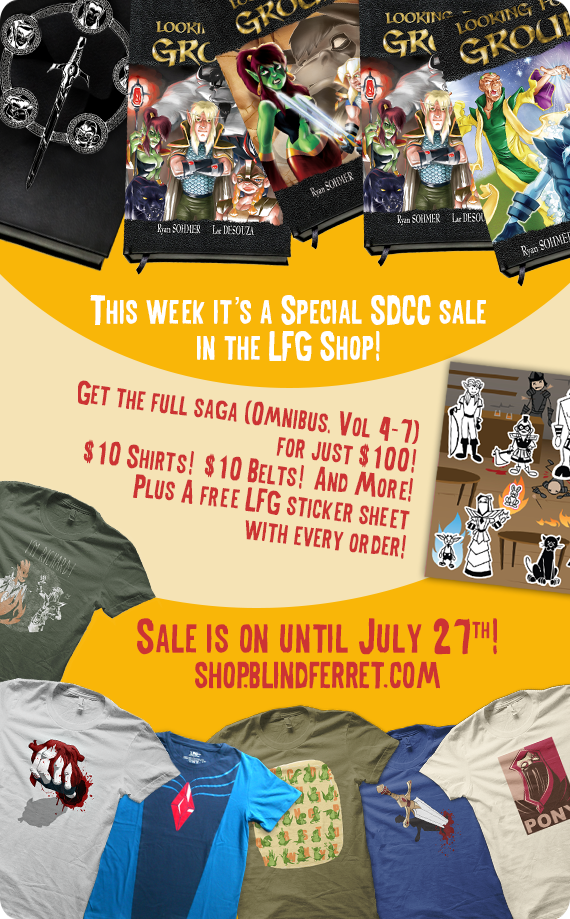 This is the best deal you'll see on the LFG Saga, so now's the time to get caught up!
Second, it's Twitch Thursday! Shayna and I will be hitting the stream at 5:30pm EST and we'll have prizes, games and good times to be enjoyed by all. So do me a favor and count yourself amongst the "all", yeah?
The fun starts at 5:30pm EST so like, follow, share, shout, paint and spread the word!