One Omnibus. Two Omnibi?
After a long absence, with a boat trip across the pacific and a journey by train across the wilderness of Canada, the LFG Omnibus Volume 1 is now back in the shop, immediately shipping to you.
The tome, weighing in at close to 400 pages, covers issues 1-12, or if you're used to thinking in the hardcover trades; it's 3 of them.
Did I mention it's a hardcover?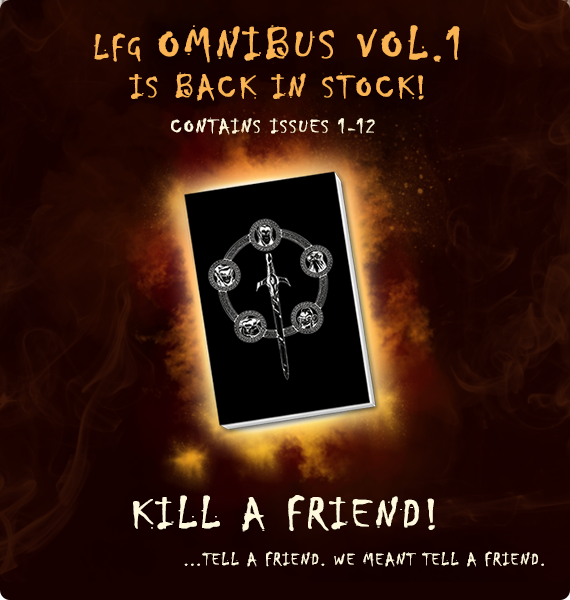 Get yours, while supplies last.
-Because I Can.