Will | April 5, 2017
It's time for another wonderful update for the TDA Mobile Game! We're getting closer every week to our launch date and to be honest, it's terrifying. This project is very new to us. It's the first game any of us have ever made, and we are working our collective FWOOSHes off to do right by LFG and right by you, our awesome readers. That being said, TDA is a game we're going to constantly work on and tweak, so even after launch you'll see some updates and changes.
In the last couple of weeks, we've put together a short list of things that need to be finished before we launch. At the same time, we're fixing all the bugs that our beta testers are finding. It's a crazy juggling act of trying to move forward but also paying attention to what's already been done.
Thusfar, the game we've made is a bit heavy for a mobile game. We're pushing the memory limits of mobile devices with the number of textures and 3D assets in the game, so we're working to make sure its a game that as many devices as possible can handle. There are also quite a few particle effects happening. Even post-launch, we'll be working hard to optimize the game so that we can add more great features.
Here's a quick peek of some new costumes we're trying to add to the game: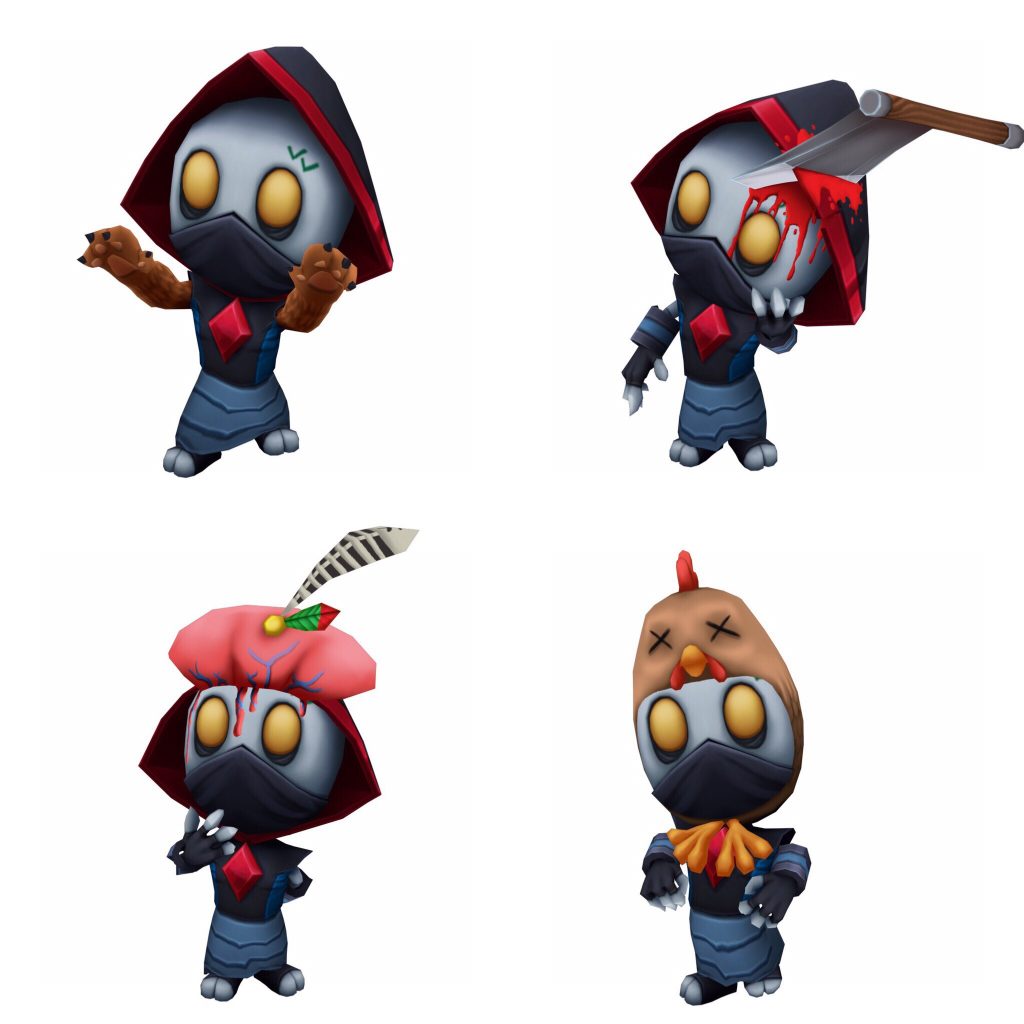 Aren't they cool? I think this officially makes Tiny Dick the new Mr. Dressup. If you don't know who Mr. Dressup is, he's like the Canadian Mr. Rogers, but with more hats. We also had Mr. Rogers, so having a childhood here in Canada was pretty awesome.
These models bring us to this week's showcase. Allow me to introduce everyone to our 3D animator Anna and 3D artist Laurence.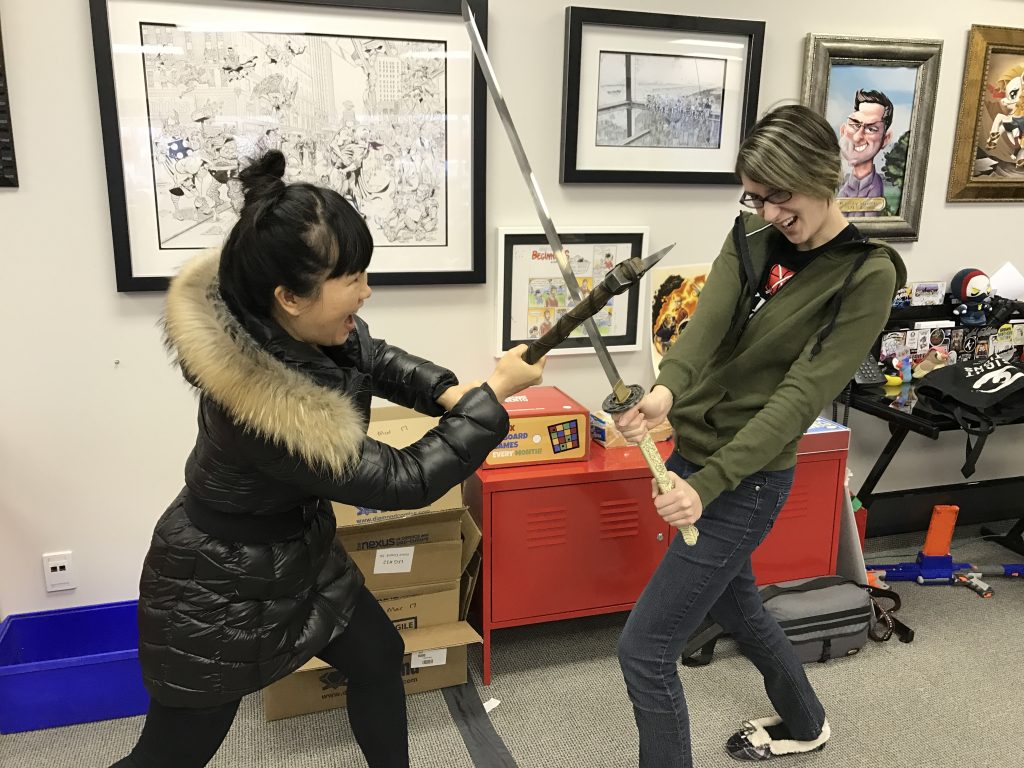 I like to think I'm a big gamer. Without question, Laurence is a bigger gamer than I could hope to be. She's played everything and her finger is on the pulse of the gaming community. As the game designer, I love having her on my team because her opinion and insight has been super valuable. On top of that, she's a great artist! She's made all the 3D assets in the game and has made this game look better than I could have hoped for.
Anna is a great 3D animator. She's constantly honing her skills and finding fun ways to make Laurence's creations move. In fact, post launch we're going to look at adding some fun animation easter eggs. Anna is also one of the most fun people in the office. Her legendary cry of "Teabag me!" from last year's office paintball outing will be remembered here for a long time.
If everything goes according to plan, the next update will be a big one, so keep your eyes on the blog!