Sohmer | April 14, 2014
Yeah, that blog title made my insides sad too.
Anyways, we've launched a new category over at the ol' LFG Shop, entitled 'Discount Tees'. As it may suggest, it's a place for older designs that we're selling near cost, to make room for the next season of merch.
Check it out, you just might find a gem.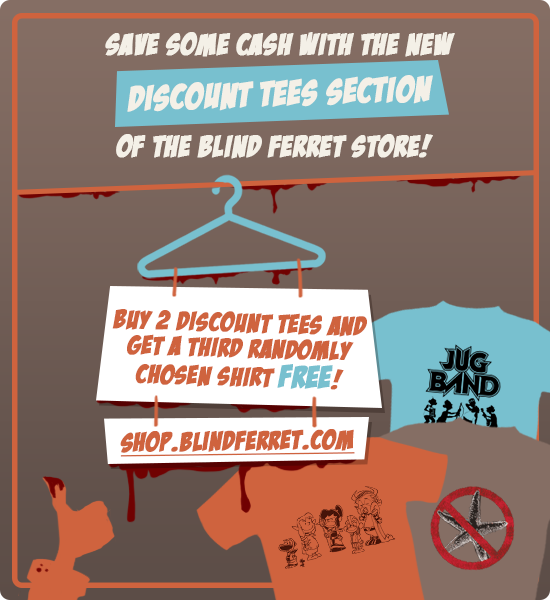 -Because I Can.