Sohmer | September 4, 2013
Still getting back into the swing of things, being home for a protracted period of time is a new, yet great sensation.
Did want to remind you folks that LFG Issue #14 just went up on Comixology this morning. It, along with the other 13 issues now available are a great way to consume LFG. It's how they were meant to be read.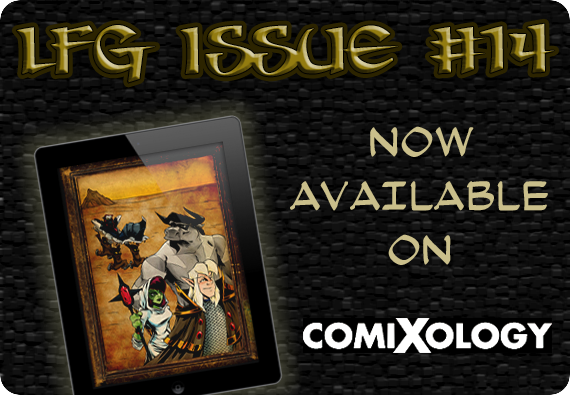 -Because I Can.