Here, They Be
Big week for us.
Firstly, I'm pleased to announce that LFG Vol 6 has arrived and it's simply beautiful. Might just be my favorite book to date.
And secondly, and even more importantly, Lar will be coming in to town this Wednesday to join me in signing the 1,000 books we've got waiting for us. Since we're both gluttons for punishment however;
Any Volume 6 ordered today and tomorrow (January 7th and 8th) will be signed as well.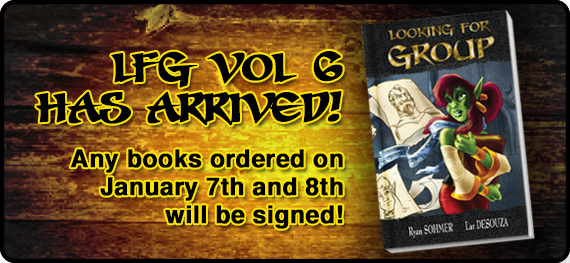 And don't forget to come back tomorrow for another page of NPC!
-Because I Can.