Sohmer | July 10, 2013
It's crunch time, folks, and I need your help.
I can't stress enough just how much we want to make this game. We've been working on LFG & The Fork of Truth for many months now, and we all want nothing more than to keep working on it for you, for the next 14.
To date, we're 27% funded and we've only got 8 days to go. 8 days to raise almost $440,000.
A lot of money, not a lot of time, but I believe that we can do it. I honestly do. 
If just 5% of LFG's audience would pick-up the game, we'd be there. That's it, just 5% and the game gets made.
So with that, I make a humble please. If you enjoy LFG, been enjoying it for the past 6-odd years, then please, consider backing this project. We will make it worth your while.
And if my constant shilling doesn't work, let's try another approach: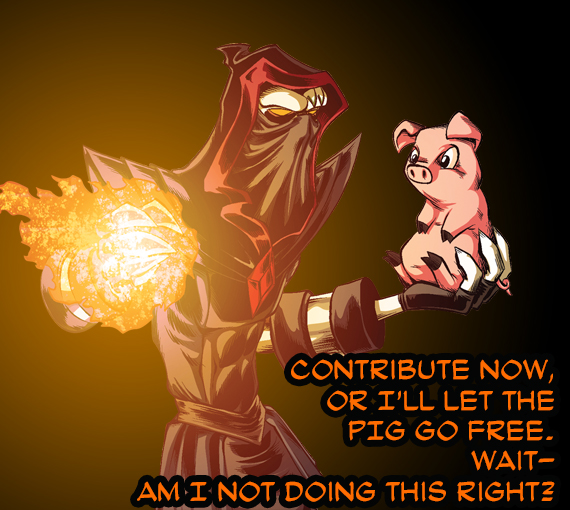 Thank you folks, let's make this happen.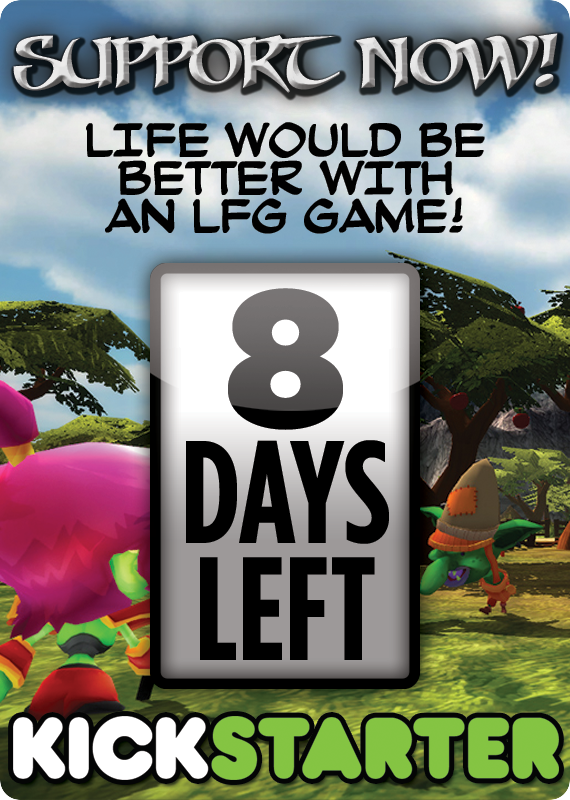 -Because I Can.