Sohmer | September 30, 2013
As Lar, Mel and I work on the finishing touches for LFG Volume 6, along with a foreword by a gentlemen who I'm incredibly excited by; we thought we would help those who haven't picked up a copy of Volume 5 yet.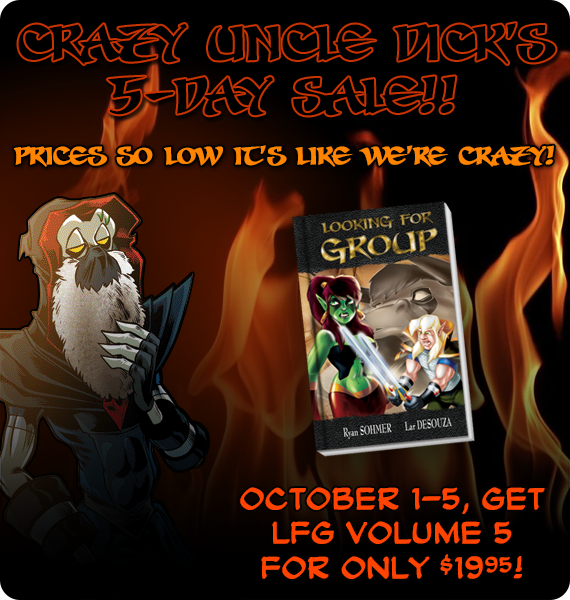 Sale begins today, and will run until October 5th.
-Because I Can.