Top Comments – Pages 1347 – 1348
Monday, YOU are the star! We curate our favourite comments from the previous week's comments on lfg.co and Facebook and remind you how clever you are. Here are the top comments for Looking For Group pages 1347 – 1348
LFG.co
Now that is some accurate parental sleep deprivation talking.
– Sinclair
Look at it this way; after dealing with babyfied Richard, a normal baby will be a piece of cake!
– Kat
Cale's in the same state I am after gaming 48 hours straight
– Nicholas Lancial
Looking For Group's Facebook page
Of course he looks beautiful, he's stopped screaming.
– Wendy McCanna
That pause makes me think in his tired state he was thinking "maybe we should have ano… wait…"
– Melanie Albert
Parenting is one mistake after another until you have a little bundle of mess up offspring
– David Eberhard
LFG.co
remember Richard tells Cale he didn't see anything when he did. So Cale knew something and so did Richard.
– Nicolas Enderle
Yup. And it is a cherished innocence that he doesn'ty yet know of the bowlcut-mullet combo that has seized his head.
– almoniker
He have a second face on the back of his head, Regina's face…
– nitro912gr
Looking For Group's Facebook page
I bet he's secretly beautiful now
– Wesley Hardin
I need to know!!!!😱💀
– Johnson Alrex
He's got a Dick face
– Trent Burton
Speaking of Richard's Face
Maybe nitro912gr was referring to the fact that the Deluxe Richard Minifig head has two faces to alternate between an evil expression, and a feigning innocence expression.
Speaking of heads (yep, used the same segue twice), here's Richard revealing that old man Cale was secretly the Headless Elf Man this whole time!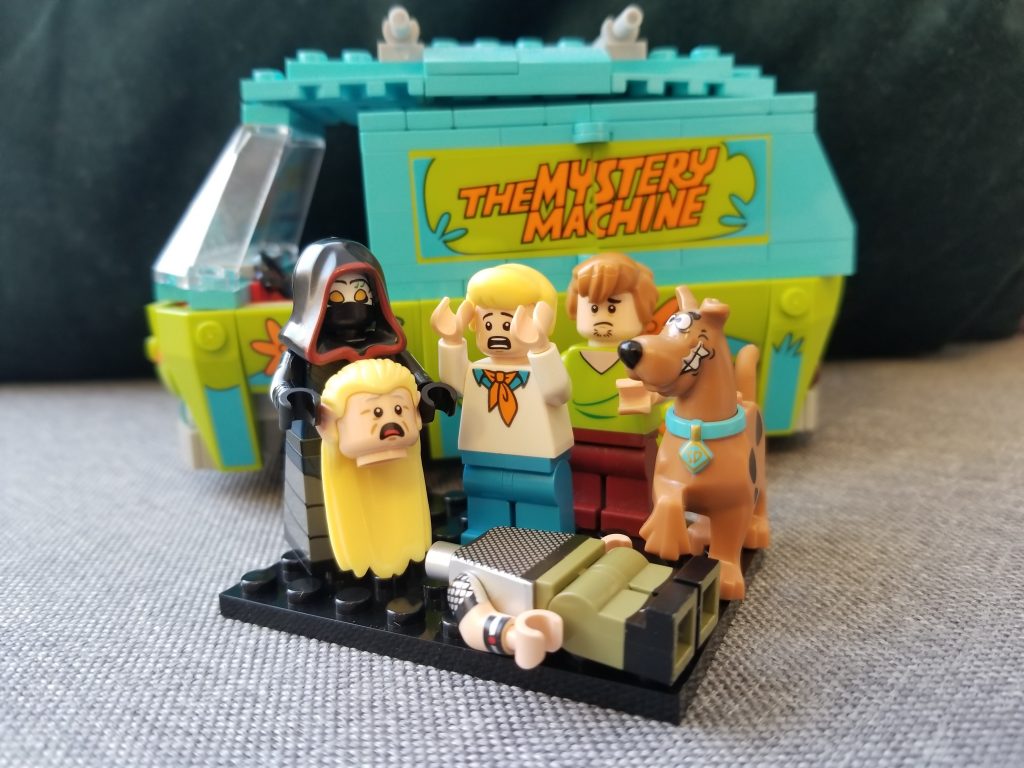 Deluxe Richard Minifig is getting discounted today at noon, as are the Deluxe Cale Minifig, the Deluxe Benny Minifig, and basically everything else in the Blind Ferret Shop.