TDA: For Fork's Sake iOS is now available!
That's right! As of this very moment, each and every one of you can download the highly anticipated iOS game starring our very own Tiny Dick! Why "For Fork's Sake"? Apparently, Apple had issues with the word "Dick" being in the title.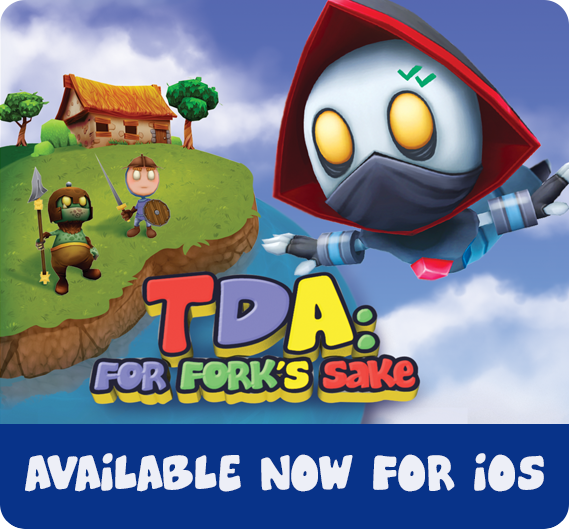 And that's not all! If you stop by booth 1231 at San Diego Comic Con and show us you've downloaded the app, you instantly get $5 off your total purchase at the booth! AND if you're one of the first 25 people of the day, you'll also get a special Tiny Dick Keychain! We're giving out 25 every day from Thursday to Sunday, first come first serve.
We've been working really hard on this game and it's been an awesome adventure… but it's not over. Over the upcoming months, we're going to continue to squash bugs, add more features, polish what's there, and really take this game to the next level.
BUT WHAT ABOUT ANDROID?!
Don't worry, we haven't forgotten about you. We know the majority of our users are Android owners, so we wanted to put some extra love into it. Starting today, we are accepting entries for the Closed Android Beta Test. What do you need to apply? An Android device, and a Google Account. Just fill out the survey below, and we'll contact you if you've been selected.
That's all we've got! Thank you to everyone who has supported us through the development of this game and especially to those of you who participated in the iOS beta test. You guys really helped us bring this game where it needed to be.
Speaking of where we need to be, come say hi in San Diego!