Friendship is Magic. So is Charity!
With spring technically here, I'm plugging along drawing avatars for your charitable donations again! March has been Magical Ponies and Other Ungulates. I've got a few to draw during tonight's livestream but I'm always happy to get more!
With a donation of $40 or more to our campaign I will draw your caricature/character then email you the files. A high res png file (8″ square, 300 dpi) and a low res jpeg (for social media). You can print it, make shirts, use it on your website or business cards. And on top of that your donation is TAX DEDUCTIBLE!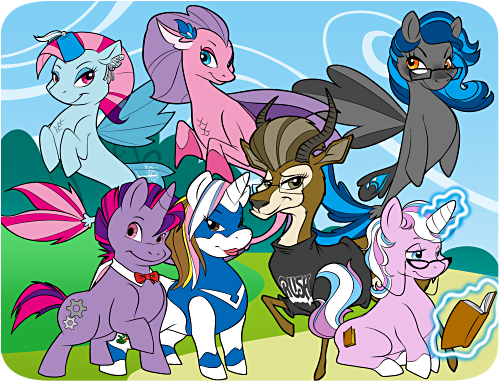 Go to tinyurl.com/mscure2018 now and make your donation of $40 (or more!)
Send your donation confirmation along with a photo to me (mailto:lar@lartist.com)
I'll be streaming this evening at my usual time and place on Twitch.tv/uncalar from 8pm till midnight ET. The chatroom is full of friendly folks and I do my best to keep up with the conversation while I draw and rant away the evening. Hope you'll make some time to drop by and say hello!

Watch live video from UncaLar on www.twitch.tv