Sohmer | February 17, 2014
Back from a week vacation in that mysterious land known as 'Ph-Low-Reee-Dah', and excited for this week, because, well, it's going to be a big one.
No matter else I do in this wacky career of mine, my first love will always be the comic strip. I've loved the format since before I could read, and nothing gives me the same amount of joy as piecing together 4 panels of hilarity.
When we began throwing around ideas for a new feature on LFG, I kept coming back to the idea of a 4-panel Richard-centric strip, just silly non-canon fun. And thus, with Ryan Dunlavey, a man who I've been looking to work with for some time, I give you: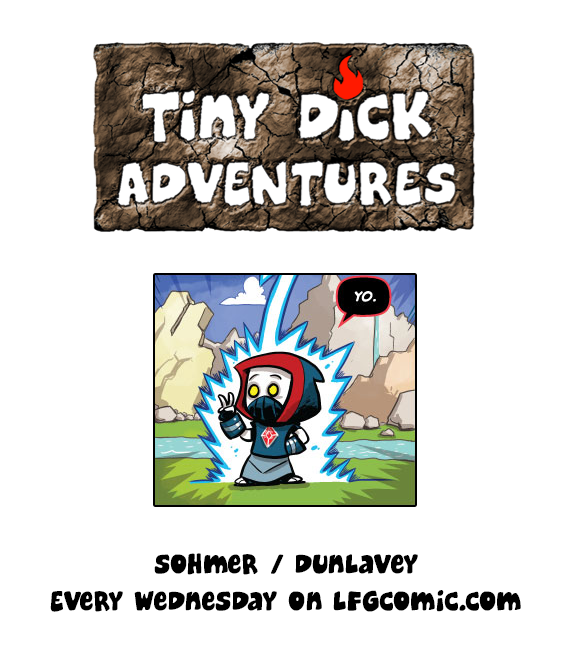 Yes indeed, this Wednesday we'll debut a little treat called Tiny Dick Adventures.
For those keeping score at home, this brings us to a 5 day a week update schedule, Monday through Friday.
Now there's no reason for us not to be your homepage.
NO REASON.
-Because I Can.