Will | July 31, 2017
It's been about a week since we launched our game TDA: For Fork's Sake worldwide on iOS, and so far things have been going pretty well! While we were at San Diego Comic Con, we had people playing the game at the booth having a great time. Overall, we've gotten some applicable feedback, and some important bug reports that we didn't catch during our iOS beta. As a result, we're hoping to push out our first big update to iOS next week. Here are some things that will appear in the update:
New Costumes for Richard
Gameplay Balancing (details in update)
User progress will be saved to a database using Game Center accounts
Squashed some bugs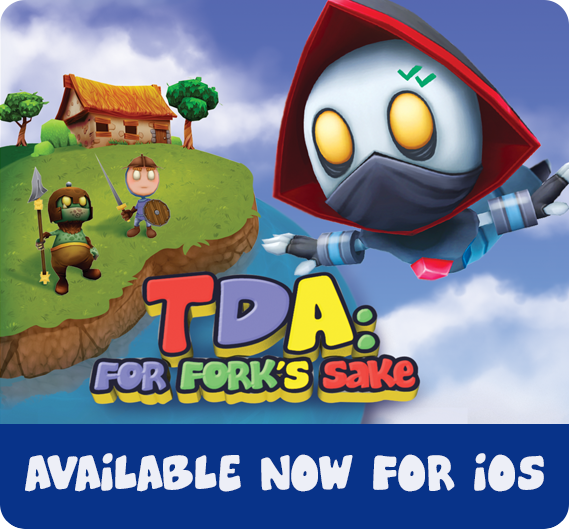 BUT WHAT ABOUT ANDROID???
One of the reasons we used Unity to develop the game is that it's easy to build for multiple platforms. So, theoretically, we make the game once and then output for iOS and Android at the same time. Unfortunately, it's a bit more complicated than that. There's a lot of things in TDA: FFS right now that are very specific to iOS. Our newest dev Brandon has been working hard to swap everything over. That means implementing android versions of all our SDKs, replacing Game Center integration with Google Play, and so on. While the game isn't exactly ready for an Android launch, we're definitely ready for a closed beta.
We opened submissions for the Android Beta Test, and I've since reviewed the overwhelming amount of applications and have created a small group of testers. If all goes according to plan (famous last words), then the selected testers will be hearing from us this week and we can start our latest round of testing. The game is a bit resource heavy, so a chunk of the testing will be to see what devices are compatible.
That's all I've got for you this week! If you haven't played TDA: For Fork's Sake, download it now in the app store!